Images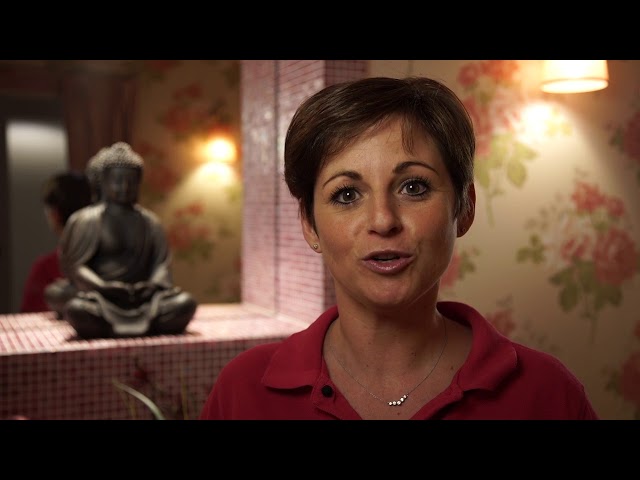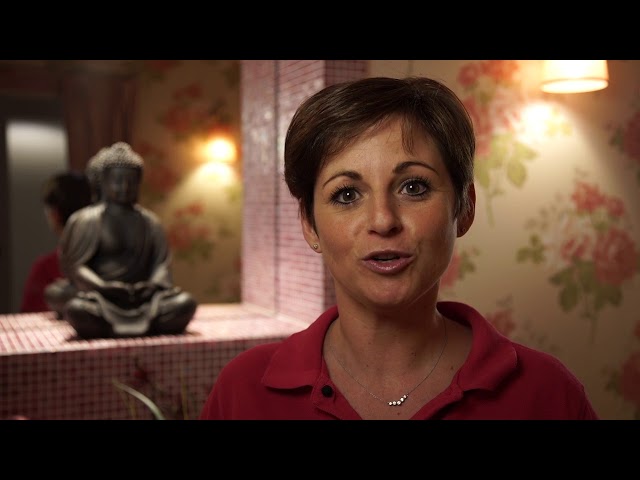 ---
Services
Hydra Clean Care

starting at

25 €

in basket

Basket is full

Hydradermie Youth (each type of skin)

starting at

89 €

in basket

Basket is full

Hydradermie Age Logic

starting at

105 €

in basket

Basket is full

Hydralift Care

starting at

105 €

in basket

Basket is full

Super Hydradermie Lift

starting at

165 €

in basket

Basket is full

Super Hydradermie Lift Age Logic

starting at

175 €

in basket

Basket is full

Aromatic Care

starting at

75 €

in basket

Basket is full

Care Age Summum

starting at

105 €

in basket

Basket is full
Cure Technispa 30min (Anti Cellulite /Slimming /Heavy Legs)

starting at

0 €

in basket

Basket is full

Cure Technispa 45min (Anti Cellulite /Slimming /Heavy Legs)

starting at

0 €

in basket

Basket is full

Technispa Care (Anti Cellulite /Slimming /Heavy Legs)

starting at

45 €

in basket

Basket is full

Soin Aromatic Corps

starting at

65 €

in basket

Basket is full
SKIN CARE PHYTOMER & MATIS
Care for the young

starting at

58 €

in basket

Basket is full

Cleansing Care

starting at

65 €

in basket

Basket is full

Basic Treatment

starting at

75 €

in basket

Basket is full

Classic Face Care

starting at

88 €

in basket

Basket is full

Intensive Face Care

starting at

96 €

in basket

Basket is full

Expert Matis Peel Care

starting at

0 €

in basket

Basket is full
CARE FACES LIFE COLLECTIONS
Micro D Care

starting at

62 €

in basket

Basket is full

Peeling Acid

starting at

92 €

in basket

Basket is full

L-Therapy

starting at

93 €

in basket

Basket is full

Care 3 Dimensions Wrinkles

starting at

96 €

in basket

Basket is full

Mesoforce Care

starting at

96 €

in basket

Basket is full
Moorea

starting at

65 €

in basket

Basket is full

Sabah

starting at

65 €

in basket

Basket is full

Sekala

starting at

97 €

in basket

Basket is full

Amazonia Lift

starting at

97 €

in basket

Basket is full
Patch Care Eyes MATIS

starting at

24 €

in basket

Basket is full

Eye Care Eye-Logic GUINOT

starting at

0 €

in basket

Basket is full

Eye Care Perfect Regard PHYTOMER

starting at

27 €

in basket

Basket is full
BODY CARE PHYTOMER & MATIS
Body scrub (optional with massage and wrap)

starting at

59 €

in basket

Basket is full

Whole body massage

starting at

78 €

in basket

Basket is full

Back Massage

starting at

38 €

in basket

Basket is full

Lymphatic drainage

starting at

52 €

in basket

Basket is full

Back Care & hair removal

starting at

72 €

in basket

Basket is full

Back care Detox

starting at

64 €

in basket

Basket is full

Back Massage together with Face care

starting at

34 €

in basket

Basket is full

Hot Stone Massage 60 minutes

starting at

90 €

in basket

Basket is full

Hot Stone Massage 30 minutes

starting at

50 €

in basket

Basket is full

Hot Stone Massage with Scrub 60 minutes

starting at

115 €

in basket

Basket is full
Pedicure (with Varnish / Gel / Laquish)

starting at

39 €

in basket

Basket is full

Medical pedicure

starting at

47 €

in basket

Basket is full

Pedicure + Gel / Laquish

starting at

63 €

in basket

Basket is full

Wellness Pedicure

starting at

53 €

in basket

Basket is full

Pedicure Jet Set Paraffin

starting at

67 €

in basket

Basket is full

Installation Varnish / Gel / Laquish

starting at

13 €

in basket

Basket is full

Sensation Paraffin Spa Treatment

starting at

38 €

in basket

Basket is full

Foot Reflexology

starting at

50 €

in basket

Basket is full
Manicure / Varnish

starting at

35 €

in basket

Basket is full

Nail polish

starting at

13 €

in basket

Basket is full

Manicure + Semi Permanent Varnish

starting at

55 €

in basket

Basket is full

Limer Nails (Nail Serum & Massage Hands)

starting at

16 €

in basket

Basket is full

Manicure Wellness

starting at

46 €

in basket

Basket is full

Manicure Jet Set Paraffin

starting at

63 €

in basket

Basket is full

Spa Treatment Sensation Paraffin

starting at

38 €

in basket

Basket is full
Color Layout

starting at

42 €

in basket

Basket is full

French Pose

starting at

62 €

in basket

Basket is full

Color Tip

starting at

52 €

in basket

Basket is full

Tip French

starting at

72 €

in basket

Basket is full

Refill 1 Nail

starting at

10 €

in basket

Basket is full

Gel Extension

starting at

52 €

in basket

Basket is full

Décoration d'ongles

starting at

1.1 €

in basket

Basket is full
Eyebrows

starting at

14 €

in basket

Basket is full

Lips

starting at

12 €

in basket

Basket is full

Chin

starting at

14 €

in basket

Basket is full

Face

starting at

32 €

in basket

Basket is full

Complete Face

starting at

35 €

in basket

Basket is full

1/2 Legs

starting at

31 €

in basket

Basket is full

Whole Legs

starting at

48 €

in basket

Basket is full

Arms

starting at

21 €

in basket

Basket is full

Armpits

starting at

12 €

in basket

Basket is full

Bikini

starting at

12 €

in basket

Basket is full

Whole Bikini

starting at

25 €

in basket

Basket is full
Torso

starting at

32 €

in basket

Basket is full

Belly

starting at

32 €

in basket

Basket is full

Belly center

starting at

16 €

in basket

Basket is full

Torso + Belly

starting at

50 €

in basket

Basket is full

Shoulders

starting at

24 €

in basket

Basket is full

Whole Back

starting at

38 €

in basket

Basket is full

Neck Warm Wax

starting at

17 €

in basket

Basket is full

Neck & Shoulders

starting at

30 €

in basket

Basket is full
Lips sugar waxing

starting at

15 €

in basket

Basket is full

Chin sugar waxing

starting at

15 €

in basket

Basket is full

Face sugar waxing

starting at

33 €

in basket

Basket is full

1/2 Legs sugar waxing

starting at

37 €

in basket

Basket is full

Whole Legs (+ Bikini) sugar waxing

starting at

57 €

in basket

Basket is full

Armpits sugar waxing

starting at

17 €

in basket

Basket is full

Bikini sugar waxing

starting at

17 €

in basket

Basket is full

Arms sugar waxing

starting at

21 €

in basket

Basket is full

Torso sugar waxing

starting at

34 €

in basket

Basket is full

Belly sugar waxing

starting at

34 €

in basket

Basket is full

Back sugar waxing

starting at

27 €

in basket

Basket is full
Lips

starting at

48 €

in basket

Basket is full

Chin

starting at

55 €

in basket

Basket is full

Armpits

starting at

55 €

in basket

Basket is full

Bikini

starting at

55 €

in basket

Basket is full

1/2 Legs

starting at

230 €

in basket

Basket is full

Whole Legs

starting at

340 €

in basket

Basket is full

Back

starting at

230 €

in basket

Basket is full

Belly

starting at

120 €

in basket

Basket is full

Torso

starting at

120 €

in basket

Basket is full
Face

starting at

99 €

in basket

Basket is full

Face & Neck

starting at

125 €

in basket

Basket is full

Face, Neck and neckline

starting at

148 €

in basket

Basket is full
Discovery Pose

starting at

110 €

in basket

Basket is full

Classic Laying

starting at

140 €

in basket

Basket is full

Glamor Pose

starting at

190 €

in basket

Basket is full

Installation Russian Volume

starting at

165 €

in basket

Basket is full

Filling Discovery Pose

starting at

49 €

in basket

Basket is full

Classic Filling

starting at

65 €

in basket

Basket is full

Filling Glamor Pose

starting at

99 €

in basket

Basket is full

Russian Volume Filling

starting at

79 €

in basket

Basket is full
Microblading

starting at

200 €

in basket

Basket is full

Micropigmentation-Refill

starting at

75 €

in basket

Basket is full
Eyebrows dyeing

starting at

14 €

in basket

Basket is full

Eyelash dying

starting at

19 €

in basket

Basket is full

Night out Makeup

starting at

35 €

in basket

Basket is full

Wedding Makeup

starting at

63 €

in basket

Basket is full

Eyelash enhancement

starting at

68 €

in basket

Basket is full

Semi Permanent Mascara

starting at

12 €

in basket

Basket is full

Keratinlash

starting at

57 €

in basket

Basket is full
Information
---
Reviews
(52)
Details
| | |
| --- | --- |
| Ambience | |
| Staff | |
| Final result | |
Overall
| | | |
| --- | --- | --- |
| 5 Stars | | 43 |
| 4 Stars | | 6 |
| 3 Stars | | 0 |
| 2 Stars | | 1 |
| 1 Stars | | 2 |
Comments
sehr nettes Personal und gute Leistung :-)
Salon visited on the : 06.2019
Top wei emer. Frendlechen an gudden Service.
Salon visited on the : 06.2019
je suis très contente du résultats à chaque fois, le seul bémol c' est que la lampe audessus du visage pour voir mieu lorsqu'on ce fait épiler le visage et très forte et fait très mal aux yeux, même en etant fermé, mes yeux coulent de douleur. Je l' ai déja fais remarqué à vos collègues et la réponse que j'ai reçu étais que ça devait être comme ça sinon elle ne verrait rien. Alors je vais uniquement chez Caroline, car elle ne dirige pas la lumière dans mes yeux. C'est la seul chose de negative. Le reste est super
Salon visited on the : 05.2019
Sehr entgegenkommend und aufmerksam
Salon visited on the : 05.2019
Merci Zaïna, dass de mech esou herzlech an gut opgehol hues, nodems Jenny an Congé Maternité gangen ass.
Salon visited on the : 05.2019
Ich war wie immer ganz zufrieden mit meiner Behandlung. Besonders mit der Arbeit und Freundlichkeit von Zaina.
Salon visited on the : 04.2019